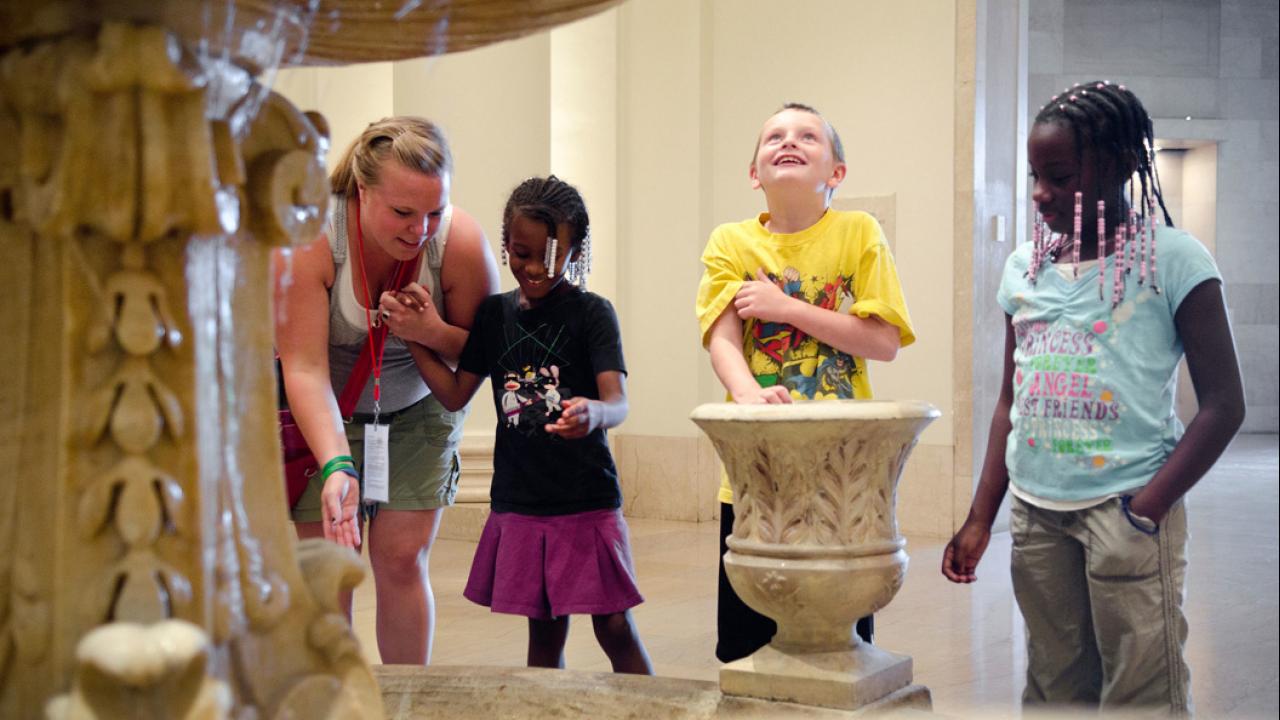 Museum Day
Cerebrally-intelligent visitants can stimulate their cerebral cortex in these institutions of grand inspiration, enjoying the vast assortment of high-class art and science Minneapolis has to offer.
Morning
Get out of bed and skip that cup of joe because Museum Day in Minneapolis is sure to keep you awake, alive, and alert. Start the day with a savory Sunday brunch at Gather by D'Amico at the Walker Art Center. The locally sourced and globally inspired American cuisine is sure to tickle your taste buds.

When you are recharged and ready, begin your journey through the Walker; one of the world's premier contemporary art museums. Enjoy the work of Andy Warhol, Nam June Paik, Mark Rothko, Roy Lichtenstein and many others.

Afternoon
Step outside to enjoy the warm sunshine on the north side of the Walker campus and feast your eyes on the famous Spoonbridge and Cherry sculpture; a Minneapolis Sculpture Garden favorite. Wander around and you enjoy the 11-acre sculpture garden in the heart of downtown Minneapolis. Artwork hides around every corner—be sure not to miss the Standing Glass Fish in the Conservatory and the Irene Hixon Whitney Bridge.

When your stomach tells you that it is time to move on, head to uptown for an artistic display of culinary excellence at Chino Latino. The food comes alive with spice, and the presentation is just as nice.

Or, travel a few short miles south to the Minneapolis Institute of Arts (MIA) where D'Amico and Sons menu features Neapolitan-style pizzas, Italian sandwiches and a variety of gourmet salads. Following your taste of Italy, set your sights on the MIA's roughly 80,000 objects, including world-famous works that span five thousand years and represent the world's diverse cultures.

Evening
If you haven't seen enough, venture across the river to Saint Paul to explore the Science Museum of Minnesota. Travel the musical stairs, take your picture with a dinosaur, or put up your feet and enjoy a show in the museum's IMAX Omnitheater. Or, reminisce the day's events while sipping a glass of wine and enjoy a romantic dinner for two at the nostalgic-imbuing St. Paul Grill.