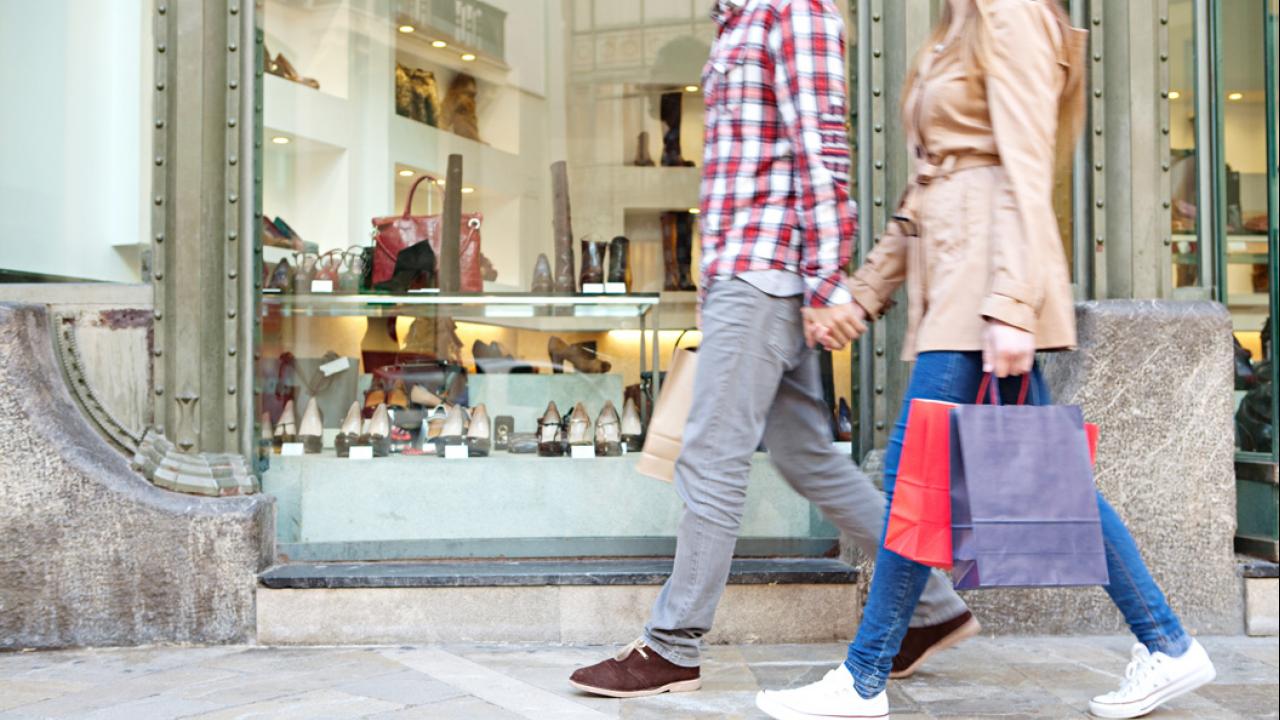 Multi-Day Itinerary: Couples
Day 1:
Morning: Hotel Ivy
Situated in the heart of vibrant, downtown Minneapolis, this skyway-connected luxury hotel incorporates the historic Ivy Tower. Their accommodations are top-notch, and their signature restaurant (Porter and Frye's) serves up excellent food all times of the day.
Mid-Morning: Segway Magical History Tours
Admit it. You've never ridden on a segway, have you? The good news is that we've got a way you can remedy that and feel snazzy like those early-adopter millionaires that bought them in 2001. Segway Magical History Tours will take you on a three hour segway adventure, guiding you through historical sites in Minneapolis. They've got the right blend of tour guide savviness and stand-up comedian humor to make the experience pretty cool. Plus you get to RIDE ON A SEGWAY! That alone is reason enough.
Lunch: Crave
BAD JOKE ALERT! After flying around on a segway, you'll be craving something good to eat. Enter CRAVE Restaurant. CRAVE Restaurant was built out of a passion to create a dining experience unlike any other. A dining experience where quality, local and regionally sourced food, chic atmosphere, and diverse choices offer guests the opportunity to create their own unforgettable dining experience. Executive Chef, Bill King, and his expert culinary team have crafted a menu focusing on seasonality and regionally sourced ingredients, which means you'll be getting some high-quality food to fuel up for round 2 of the day.
Afternoon: Walk and Shop
Here's the thing. When you're looking at this itinerary, "walk and shop" might not stand out like the other things to do. However, you would be remiss to not get a little shopping done while you're here. We've got TAX FREE SHOPPING on all apparel. Read that again, and try to snap out of that daydream where you run through a sun-filled closet full of every piece of clothing you've ever wanted. Minneapolis has big-time fashion and one of the "Top 10 Shopping Roads in America," so pack the suitcase a little light. You'll be coming back with some wardrobe revamps.
Dinner: Murray's
Head back to the hotel, change into some fancy "hey everyone come see how good I look" date night clothes and make your way over to one of the classiest places to eat in Minneapolis. Murray's has been in business since 1946, and it's safe to say that time has indeed perfected their recipes. You'd be hard-pressed to find another place in Minneapolis that can make a steak as perfect as Murray's.
Evening: Brave New Workshop
Speaking of seasoned, did you know the Brave New Workshop is the longest-running sketch comedy establishment in America? They've been doing it longer than the famed Second City in Chicago and The Groundlings in LA. Not only do they have the years, but they've got the talent to back up that reputation. The Brave New Workshop has put on more than 250 original productions and exposed over 3 million people to the theatre's unapologetic and unwavering brand of comedy and improvisation.
Late Night: Shout House
The day doesn't stop just because the sun went down. Walk a couple blocks and step into a realm where piano men duel and no one cares if you shout at the top of your musically-impaired lungs. It's actually encouraged. The whole premise is there are two piano players/singers performing at two, face-to-face grand pianos in front of two large mirrors performing the classic rock 'n roll hits from the 1950s to the present. It's request driven by the audience and with the use of multiple teams, goes non-stop all night.
Day 2:
Morning: Ivy Spa
Alright…last night got pretty wild. Let's get you all refreshed. Conveniently enough, the hotel you're staying at features a full spa club. With 14 different types of massages, facials, mani-pedis and a whole lot more, you'll feel rejuvenated and ready to get going with day two of your adventure.
Mid Morning: Walker Art Center
The Walker Art Museum has been around Minneapolis for 25 years, and you won't find a museum quite like this one anywhere else. If you feel like being outside and looking at art, you can wander around their outdoor sculpture garden (it's where that huge spoon and cherry you see everywhere is located). If you want the more traditional indoor gallery experience, you can head inside and view one of their many rotating exhibits that frequent the museum.
Lunch: Bryant Lake Bowl
Did you ever think lunch could be an activity? At Bryant Lake Bowl, you can actually bowl as you grab some incredible food. They've got a theater where a whole slew of eccentric acts perform daily. Their menu features stuff like a "BLB Spicy Black Bean Burger" and "Red Barn White Cheddar Grilled Cheese."
Afternoon: Walk Around Lake Calhoun and Lake of the Isles
The thing most places forget when making an itinerary is that you could be reading this any time of the year. Since Minneapolis is so wide-ranging and distinct with our seasons, . The cool part about THIS activity comes in the enjoyment you'll get doing it in any season. In the winter, you can walk out on the lake and experience a Hallmark card setting. Snow falling around you, beautiful houses decorated in holiday lights, warm hot chocolate in your hands. In the rest of the non-snow seasons, you can relax around the lake or get ON the lakes with kayaks, paddleboards and rowboats.
Dinner: Chino Latino
Have you ever had true food from a "Hot Zone?" Ingested drinks with names so suggestive we can't even print them here? If you haven't, you're going to need to stop over at Chino Latino and get a taste for their unique brand of dining. Not only is the food ridiculously diverse, but it's also unfairly delicious. Your tastebuds will be spoiled for the rest of your life when you leave.
Late Night: Libertine
If you're able to make it out of Chino Latino, just walk down the street to another Uptown hot spot: Libertine. We'll let them take it from here:
Come relish in thier unique and extensive cocktail menu, while enjoying the service of their hospitable bartenders.
They've got some of the best rooftop views in Minneapolis, and they've got outdoor couches and fires and everything you could want in a last stop place for the night.