Holiday Events
During the holiday season Minneapolis is buzzing with excitement. Here are just a few things going on during this magical time of the year.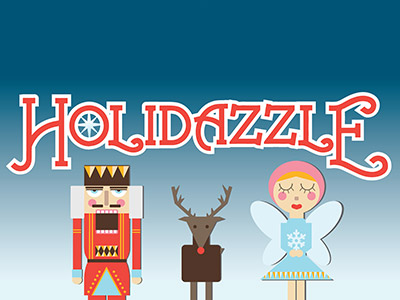 Holidazzle
Holidazzle will begin the day after Thanksgiving, Friday, November 27, and run Thursdays through Sundays through Sunday, December 20. Operating hours will be 5-9 p.m. on Thursdays and Fridays and 11 a.m.-9 p.m. on Saturdays and Sundays.
No admission fee—All activities will be free of charge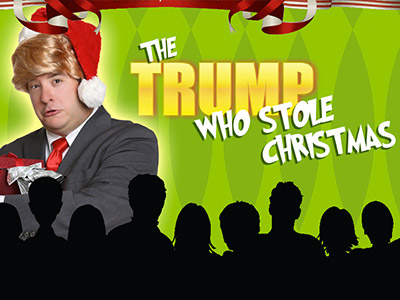 The Trump Who Stole Christmas
The Brave New Workshop's holiday show is a cherished annual event for those most likely to wind up on the 'naughty' list. This year, we invite you to help us Make Christmas Great Again with "The Trump Who Stole Christmas"!
"The Trump Who Stole Christmas" will feature BNW cast members Lauren Anderson, Bobby Gardner, Ryan Nelson, Tom Reed, and Taj Ruler. The show is directed by Caleb McEwen. Peter Guertin returns as music director, and Matthew Vichlach will provide technical direction.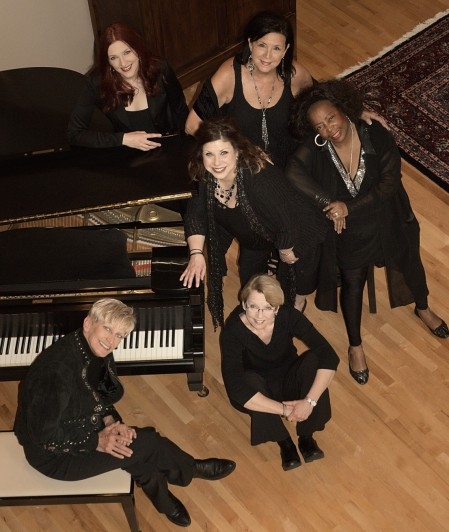 The Girls Holiday Show
THE GIRLS HAVE BEEN COOKING UP NEW ARRANGEMENTS FILLED WITH THE FABULOUS SIX PART HARMONIES. IF YOU MISSED THE SOLD OUT VALENTINE'S DAY SHOW AT THE HOPKINS CENTER OF THE ARTS AND THE SOLD OUT DIVA TRIBUTE SHOWS AT THE CHANHASSEN DINNER THEATER, YOU WILL NOT WANT TO MISS THIS HOLIDAY SHOW. THESE GIRLS DON'T OFTEN PERFORM TOGETHER, BUT WHEN THEY DO - IT IS ALWAYS AN SPECIAL EVENT.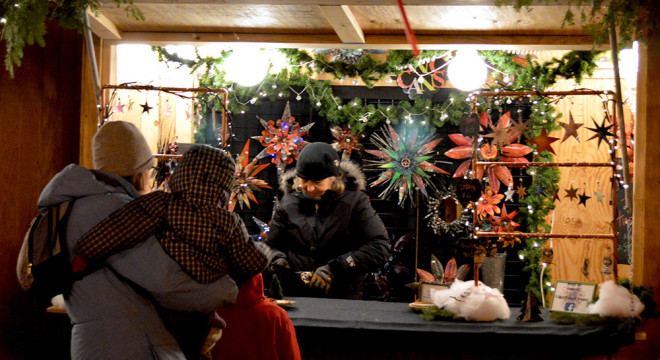 European Christmas Market at Union Depot
European Christmas Market — a free, six-day, open-air event inspired by "Christkindlmarkt," an outdoor holiday festival common across Germany, Austria, Switzerland and other central European countries featuring handmade goods from local vendors and European-styled food and drink.
The European Christmas Market, now in its second year in St. Paul, will join the roster of Union Depot's "Hub for the Holidays" events — coinciding with: Holiday Tree Lighting Celebration (Dec. 4); "North Pole Express" Holiday Train (Dec. 4-6 and Dec. 10-13); Holiday Movie Nights (Dec. 4 and Dec. 18); CP Holiday Train (Dec. 11); and Holiday Bake Sale (Dec. 12).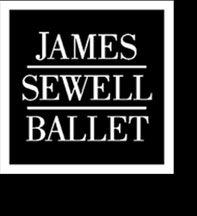 Nutcracker (not so) Suite
The holidays are for everyone and James Sewell Ballet and The Cowles center invite you to celebrate with Myron Johnson's off-kilter Nutracker (not so) Suite, a coming-of-age tale with a bit more spice and lots of fun.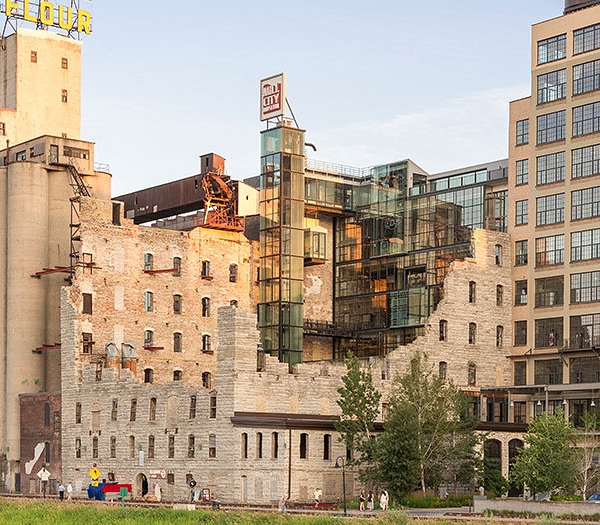 Star Tribune Holiday Cookie Contest Winners
Get holiday baking inspiration when the finalists in the Star Tribune's annual Taste Holiday Cookie Contest bake their winning recipes in the Mill City Museum Baking Lab. Meet the finalists as they bake their award-winning cookies, learn more about the history of the recipes, get baking tips for the holiday season and sample each of the winning cookies.
The Star Tribune's Taste section sponsors the annual Holiday Cookie Contest in which readers submit their favorite holiday cookie recipes. The winner and runners-up are announced in the Taste section in early December.
Hill House Holidays
The bustle and excitement of a Gilded Age Christmas is brought to life as the servants of the James J. Hill House prepare for the holidays. Costumed actors portray people who worked for the Hill family in a dramatized portrayal of servant life and holiday preparations at the Hill family's Summit Avenue mansion. The program moves through the elegant first floor spaces and then to the basement servant work areas. The script is based on letters and oral histories of people who worked for the Hill family during the first decade of the 20th century. Tours leave every half hour.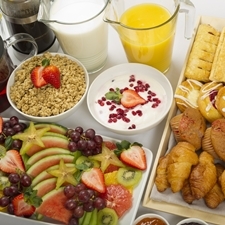 Breakfast with Santa
Santa is coming to Hilton this holiday season for the annual Breakfast with Santa and Candy Cane Lane in SkyWater Restaurant. Starting Saturday, November 28th and running through December 19th, families can enjoy the Hilton breakfast buffet each Saturday between 9am and 12noon. Santa will be ready to deliver everyone's wish list to the North Pole. All guests will enjoy the fabulous breakfast buffet created by Chef Julian Grainger and his culinary team, holiday crafts for kids of all ages, festive games with fabulous prizes and of course photo opportunities with our very own Santa!

More info>>>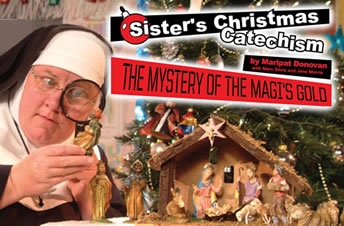 Sister's Christmas Catechism: The Myster of the Magi's Gold
From the author of Late Nite Catechism, it's "CSI: Bethlehem" in this holiday mystery extravaganza as Sister takes on the mystery that has intrigued historians throughout the ages - whatever happened to the Magi's gold? ("We know that Mary used the frankincense and myrrh as a sort of potpourri - they were in a barn after all.") Retelling the story of the nativity, as only Sister can, this hilarious holiday production is bound to become a yearly classic. Employing her own scientific tools, assisted by a local choir as well as a gaggle of audience members, Sister creates a living nativity unlike any you've ever seen. With gifts galore and bundles of laughs, Sister's Christmas Catechism is sure to become the newest addition to your holiday traditions.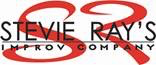 Stevie Ray's Christmas Comedy
Come join the Stevie Ray's troupe to ring in the holidays! With a blend of improv, sketch comedy, and songs, we will have you laughing until the eggnog comes out your nose. You probably told Santa what you wanted when you were younger, but did you ever try making Santa guess you wanted a fruitcake filled with glitter or Donald Trump's toupee? Jerry and Janice will teach you some holiday tips using little more than a medium-sized roll of silver duct… duck… duct tape? Those in need of a laugh over age 13 are recommended, but all ages are welcome!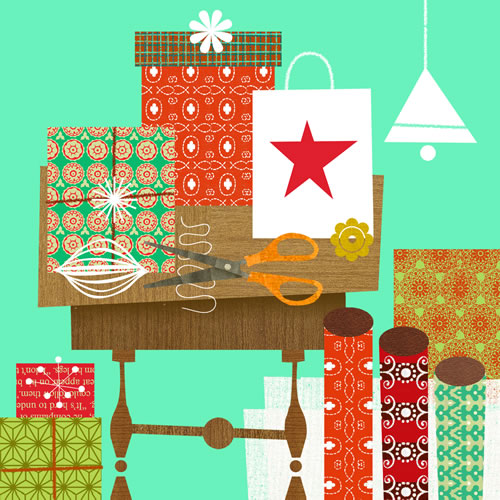 MACY'S SANTALAND AT MACY'S MINNEAPOLIS DOWNTOWN

Take in the magical, animated display of "A Day in the Life of an Elf," telling the story of Santa's elves as they prepare for Christmas! Then, visit Santa and tell him all your wishes! Have your picture taken with the man himself! An assortment of photo packages are available for purchase. Before you go, make a stop at Mrs. Claus' bakery and Santa's toy shop.

Macy's Minneapolis Downtown
8th Floor, Auditorium

Santaland Hours:
Nov. 21 9am -8pm
Nov. 22 12pm - 6pm
Nov. 23 - 25 10am - 8pm
Nov. 26 CLOSED
Nov. 27 - 28 8am - 10pm
Nov. 29 - 30 10am -8pm
Dec. 1 10am - 8pm
Dec. 2 - 3 9am - 8pm
Dec. 4 - 5 9am - 10pm
Dec. 6 10am - 9pm
Dec. 7 - 10 10am - 8pm
Dec. 11 - 12 8am - 10pm
Dec. 13 8am - 9pm
Dec. 14 - 17 9am - 8pm
Dec. 18 - 23 8am - 10pm
Dec. 24 8am - 5pm
Dec. 25 CLOSED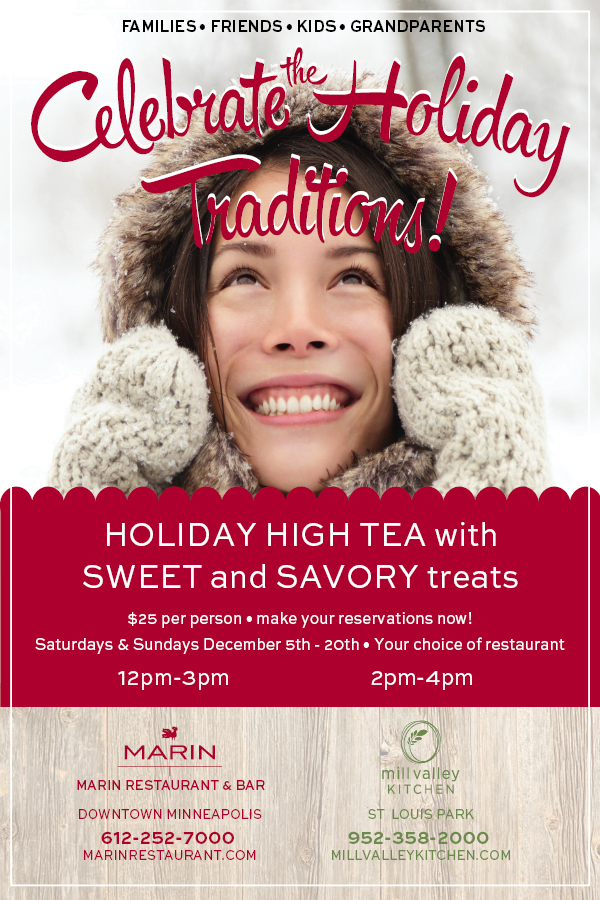 Holiday High Tea
Back for another year, Marin Restaurant and Mill Valley Kitchen give guests a fun way to celebrate the holidays, perfect for the whole family, with Holiday High Tea service. The menu features sweet and savory bite-sized treats such as GRAVLOX ON RYE, ROASTED VEGETABLE TARTS, SCONES, CHOCOLATE ECLAIRS, and LEMON BARS, in addition to a choice of HOT TEA, COCOA, or APPLE CIDER.

Wells Fargo History Museum Holiday Open House
Stop by the Minneapolis Wells Fargo History Museum on Wednesday, December 16 to take a photo with Santa and his elves, listen to a music performance by the Wells Fargo Chorus, enjoy cookies, and make holiday crafts from around the world! A special gift for museum visitors available while supplies last.

Wednesday, December 16, 2015
11 am to 1 pm
Wells Fargo Center, Skyway level
90 South 7th Street, Minneapolis, MN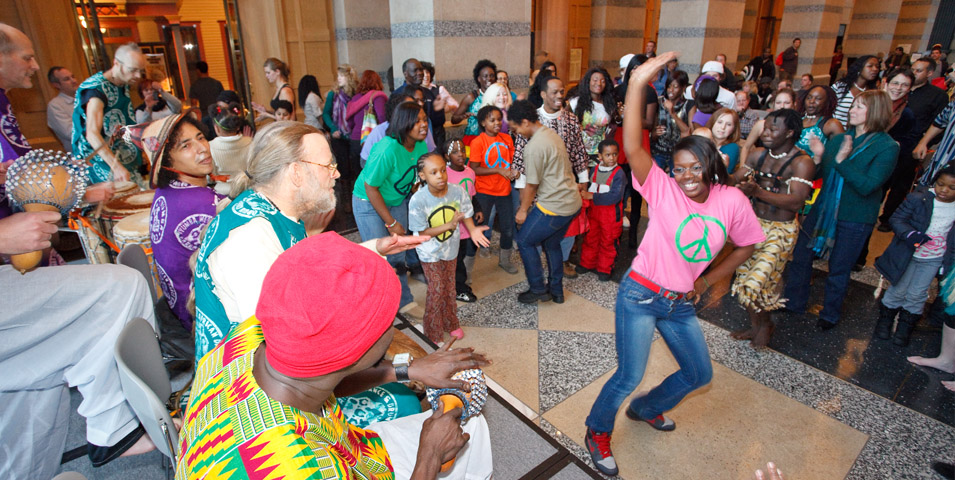 Kwanzaa Family Day
Since 1966, Kwanzaa or Matunda ya kwanza (an East African Swahili phrase for "the first fruits") has been celebrated as a holiday tradition of cultural pride in the African-American community. The History Center's annual family gathering focuses on the seven principles of Kwanzaa, from unity to faith, with engaging and educational activities like music, dancing, demonstrations, art making and storytelling. In honor of Kwanzaa Family Day, Café Minnesota will serve a special entree of spicy chicken gumbo with black-eyed peas and collard greens.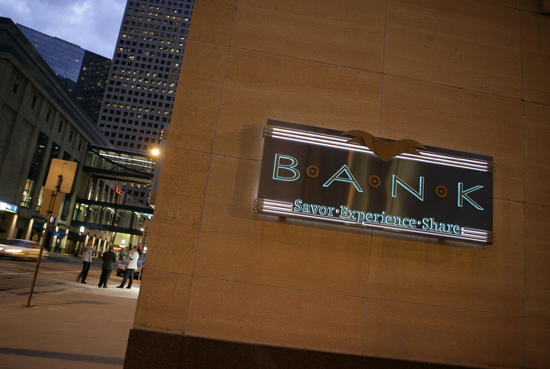 BANK on Christmas
BANK will be open on Christmas Eve and Christmas this year. Hours are as follows:
Christmas Eve 6am-9pm
Christmas Day 6am-9pm