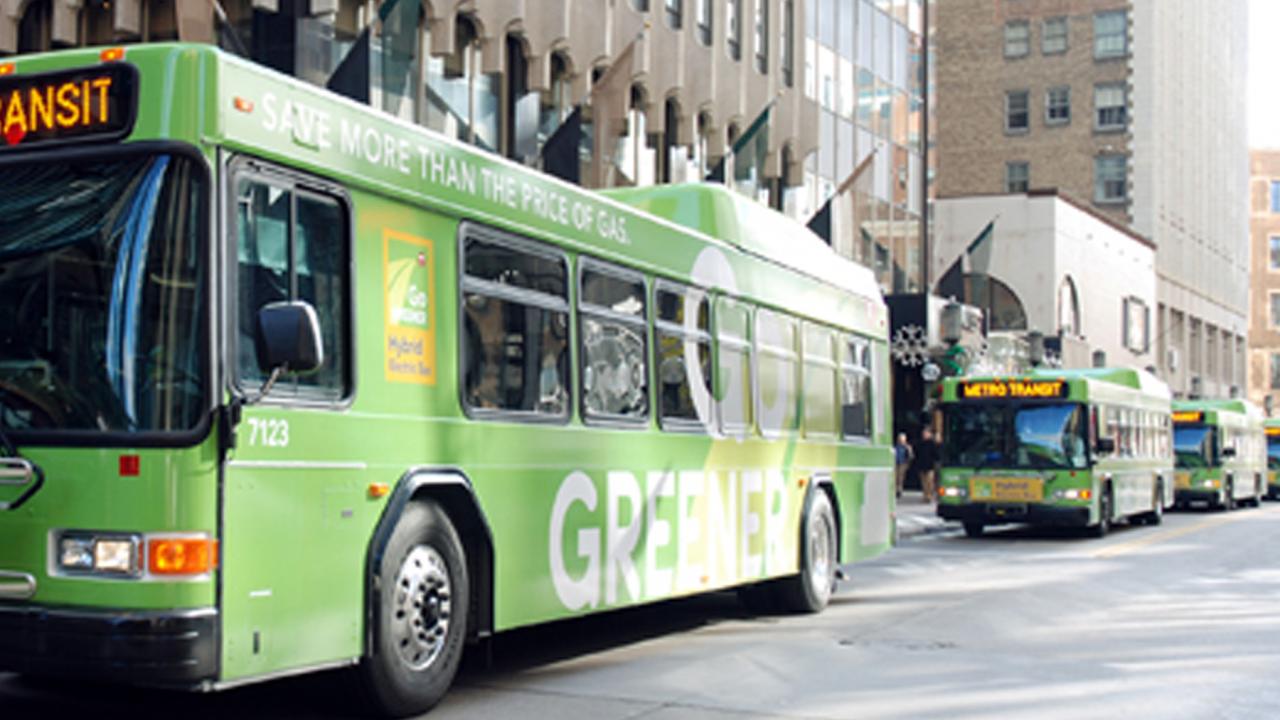 Green Transportation
Vehicles
Metro Transit's buses are in service for 12 years or more - and cover more than 400,000 miles in that time. All buses run on ultra-low sulfur fuel with a biodiesel blend - made from organic material like soybeans. This renewable fuel is better for air quality and reduces greenhouse gas emissions. Plus, the fuel is produced and made from products grown in Minnesota.
Over the past five years, average fuel economy for Metro Transit buses has improved about 9 percent. Since 2008, tires with improved design and material have been added to buses - saving an estimated 300,000 gallons of fuel per year. Today, taking a Metro Transit bus rather than driving uses on average about half of the fuel and produces half the greenhouse gas emissions per mile.
Car Pool
You'll save on gas and parking expenses, plus help reduce congestion and air pollution. Carpoolers can use freeway express lanes and ramp meter bypasses, qualify for the Guaranteed Ride Home program and may qualify for free or reduced-price parking. Vanpoolers may qualify for Metro Vanpool, a regionally subsidized van lease program that turns long commutes into productive and relaxing rides. Vanpool drivers also receive incentives for participating.
Trip Tracker
Want to know how much your driving has an effect on the enviroment? Metro transit has a way to track every ride you take. Simply sign up and start tracking.