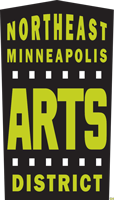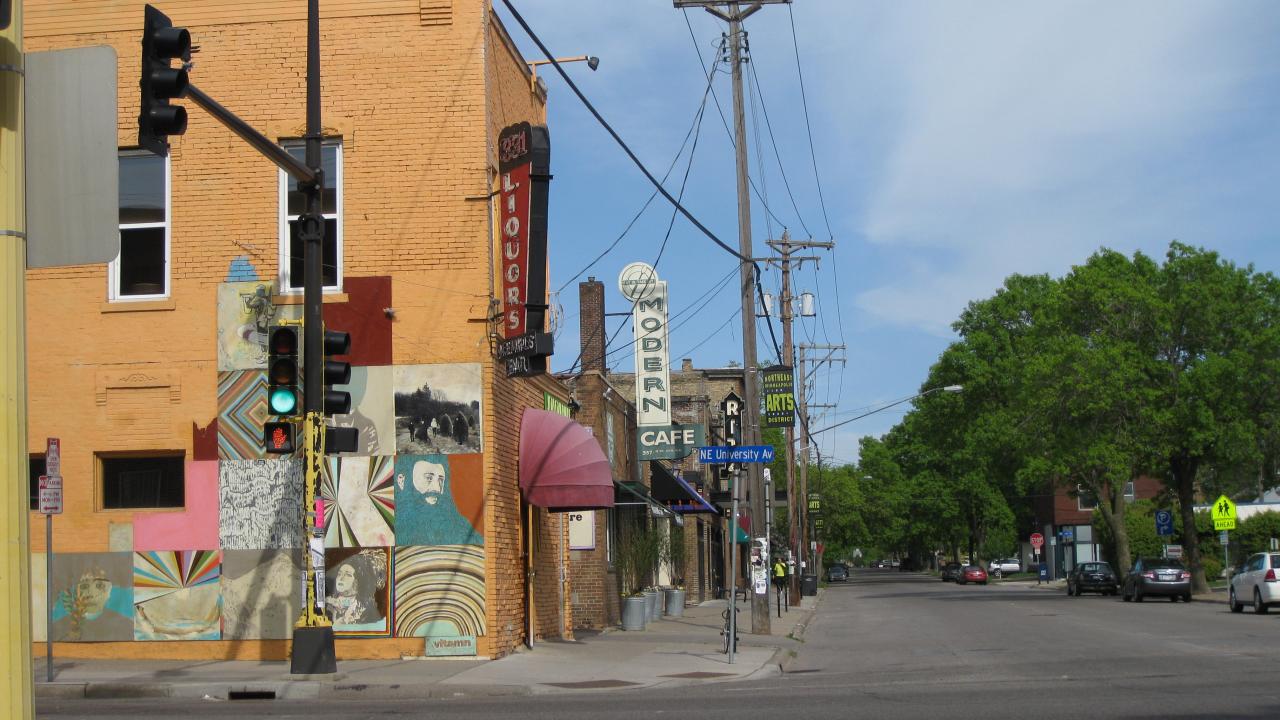 Northeast Minneapolis
The Northeast Minneapolis Arts District includes a vast number of artist studios, art galleries, and performance spaces embedded in a unique neighborhood in Northeast Minneapolis.
Discover "Nordeast," a neighborhood rich in culture, history and recreation. You can find some of the best bars and delis in the city, as well as mingle on the Historic Mississippi Riverfront. Immerse yourself in the warehouses and factories of the past, which have been re-purposed as working spaces for over 400 artists who work in a variety of mediums and fill the galleries. In the spring and summer, you'll find art crawls and craft fairs to buy one-of-a-kind Minneapolis gifts.
Regular art events characterize the 'scene' in the Northeast Minneapolis Arts District including Northeast Minneapolis Arts Association's "Art-A-Whirl" each spring – the region's largest 3-day open studio and gallery tour, and NEMAA's Fall Fine Arts Show in September. In November, Northrup King Building presents "Art Attack," and the Casket Arts Quad presents "Cache," open studio events that are held for three days.
In addition, each month the public can visit numerous galleries and studios during First Thursdays, First Fridays, and Second Saturdays in the Arts District, when much of this working district opens its doors.
Northeast Minneapolis Arts District
C/O Northeast Community Development Corporation
info@northeastcdc.org
612-627-9366
www.northeastminneapolisartsdistrict.com
Northeast Minneapolis Arts District
C/O Northeast Community Development Corporation
info@northeastcdc.org
612-627-9366
www.northeastminneapolisartsdistrict.com
Check out what other travelers say about Minneapolis on tripadvisor