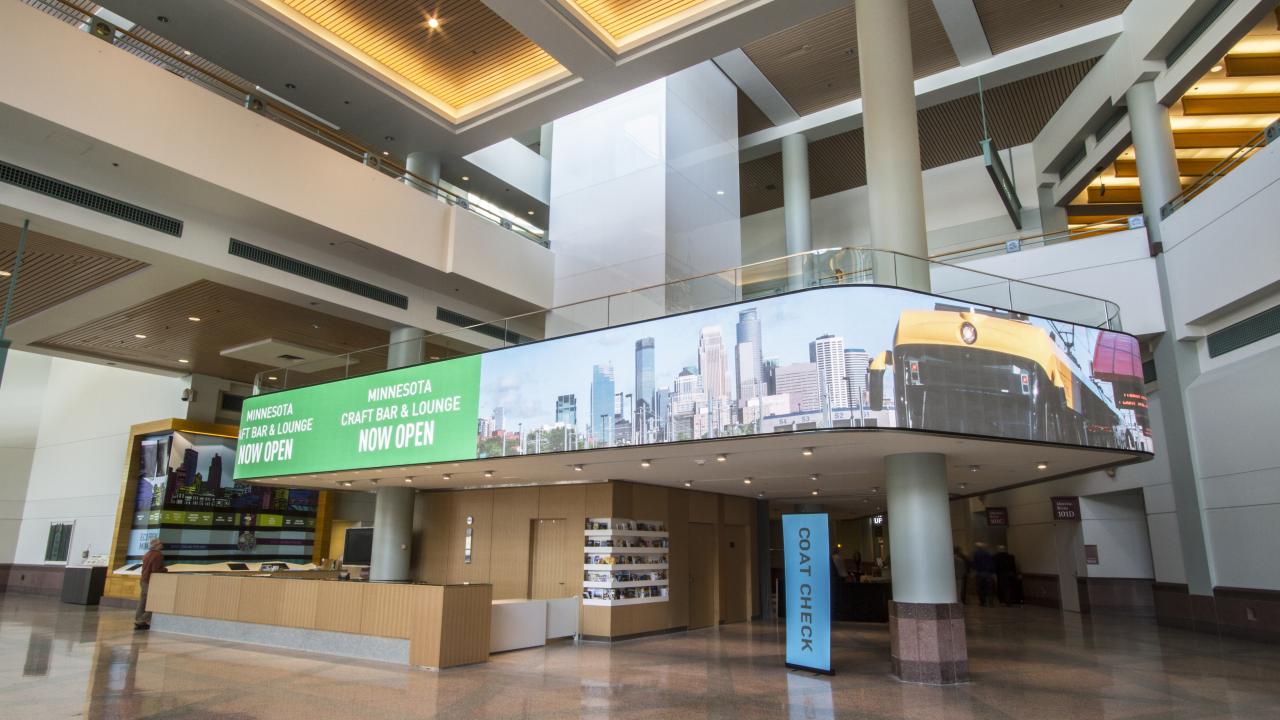 What's New
CAPITAL PROJECTS - The MCC is pleased to announce the following projects currently scheduled for 2015.
NEW CARPET
This project will be completed in all meeting rooms and Ballroom AB by the end of May 2015.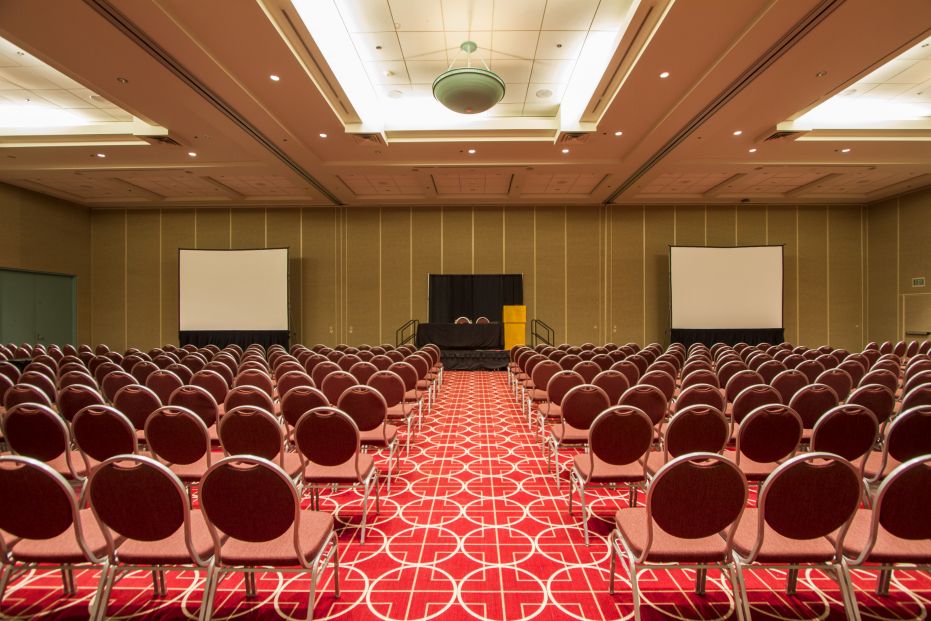 ---
FACILITY-WIDE PAINT REFRESH
Painting of all interior lobbies and corridors will occur during the fourth quarter. The new color palate will consist of taupe and tan hues.
---
WIFI INFRASTRUCTURE UPGRADE
The MCC will now have enhanced bandwidth, upgraded circuits, new wireless access points and cutting-edge Ethernet cable for Internet, resulting in the capacity for 10,000+ concurrent Wi-Fi users.
---
LOBBY RAILING REPLACEMENTS
The new corridor railings are designed to enhance the new refresh design and color scheme.
---
MAIN LOBBY SEATING AREAS REFRESH
The current layout of seating areas will be upgraded to include carpet and charging stations as well as additional seating.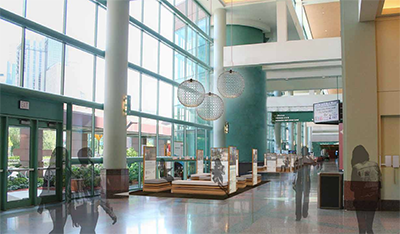 ---
LED LIGHTING/UPGRADE LIGHTING CONTROLS
All lighting in meeting rooms and public spaces will be upgraded to LED Lighting.
---
VIDEO BOARDS ABOVE EXHIBIT HALL ENTRANCES

---
LED COLOR-CHANGING DOME UPLIGHTS
Installation in Halls B-C-D-E will be completed by the end September 2015.
---
SHOW OFFICE REMODEL AND UPGRADE
Construction will be completed by the end of August 2015 in all show offices.
---
CONCESSION STAND REMODEL
Hall A Concession Stand will be remodeled to match the current design of all Level One locations.
---
CLEAN AND PAINT EXHIBIT HALLS (D & E) SUPERSTRUCTURE
Painting the interiors of Halls D and E will begin mid-November 2015 and continue though the end of year.
---
CREATIVE CITY CHALLENGE – MCC PLAZA
In its third year, The Creative City Challenge is a competition for Minnesota-resident architects, landscape architects, urban designers, planners, engineers, scientists, artists, students and individuals of all backgrounds to create and install at the Minneapolis Convention Center Plaza an artwork, which is an innovative use of the space and acts as a sociable and participatory platform for scheduled and impromptu onsite programs throughout the summer.
The following teams and projects were selected as finalists for the 2015 Creative City Challenge >>>. In February, they will present their full proposals to a jury, which will select the winning entry.
---
FINE ART IN PUBLIC SPACES
The MCC will continue to participate in the SmartArt Rotating Art Program which begun in 2014. This program includes the display of original artwork that is rotated throughout the year and is available for purchase.
---
PROCEDURES AND RATE CHANGES
for detailed MCC policies and procedures, refer to the Meeting Planners Guide.
Download MCC Meeting Planner Guide >>>
---
FOOD SAMPLING
Beginning in March, 2015, the City of Minneapolis Health Department will be handling all applications for events where food or beverage will be dispensed to the public. All forms will be located here:
Health Department Website and Forms >>>
---
PARKING
Please feel free to contact your sales manager or event coordinator to learn about changes to parking rates and arrangements, if applicable.